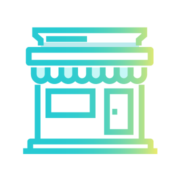 DUC is a configurable and intelligent platform that provides the necessary tools to support the management of commercial assets from the perspective of participation and its influence on the economic development of the environment in which it operates.
Much more than an application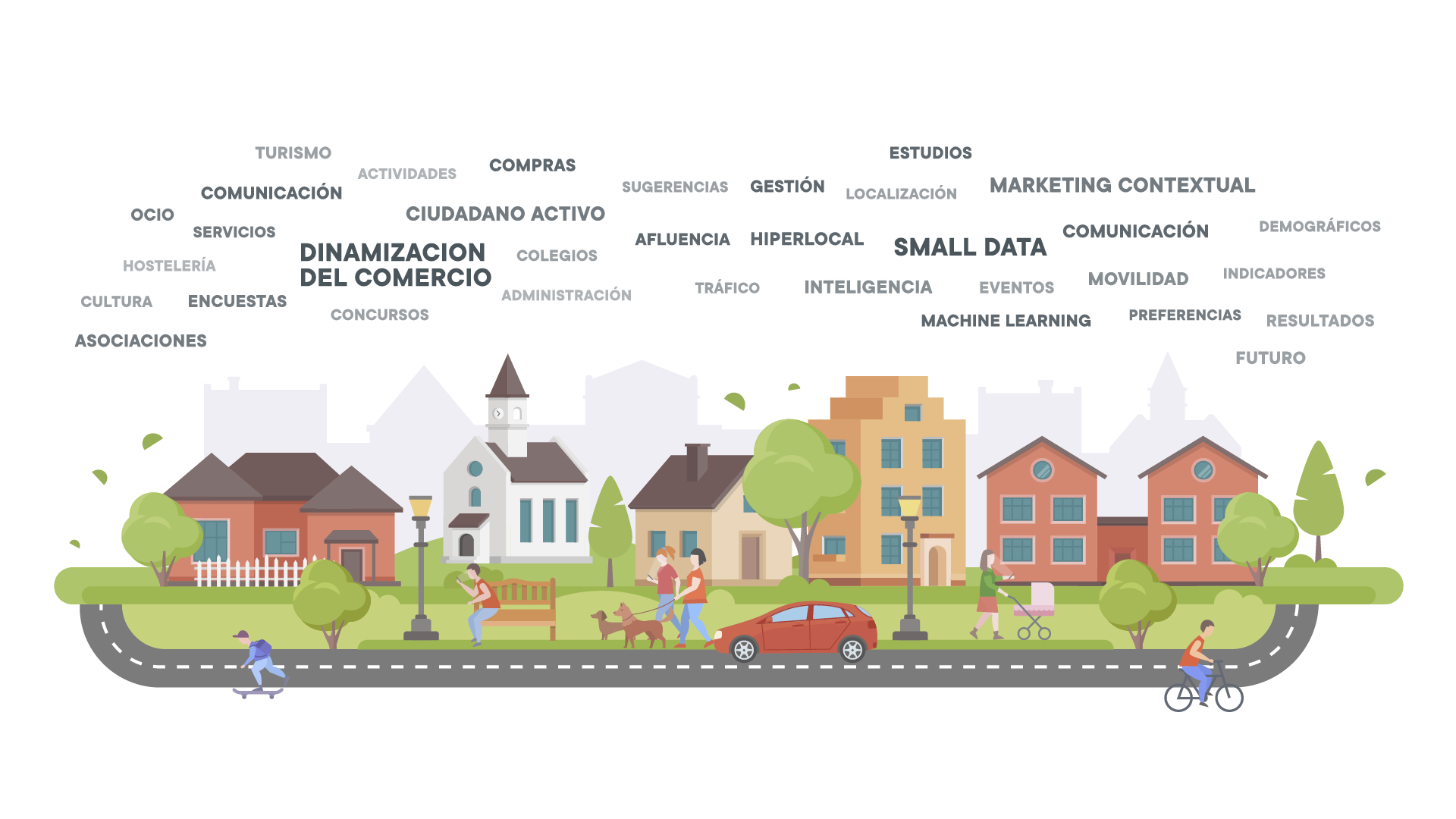 A management platform adapted to the dynamization of the commercial areas
Creation of effective marketing dynamics campaigns with measurement and analysis of results
Loyalty and gambling tools management
Obtaining market research data
Knowledge of customer behaviour inside and outside the commercial space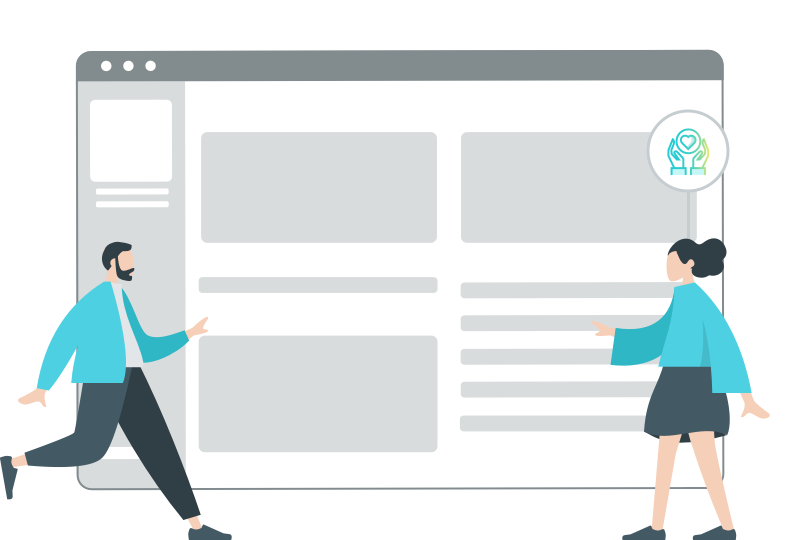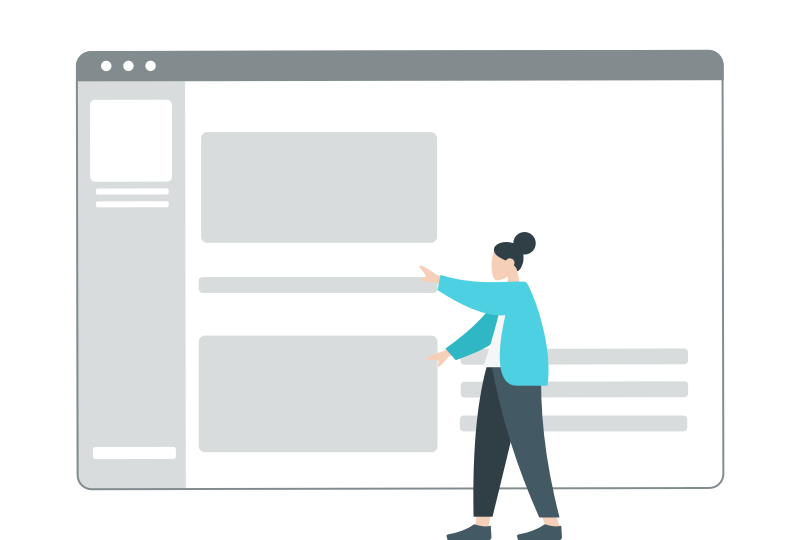 A marketing platform that evolves by adding new functionalities to make it a management platform
In 2015, when the project began, this platform revolved around the application and development of marketing actions and dynamics for the world of shopping centres.
By 2018, it is already a management platform that facilitates decision-making at all levels in 40 shopping centres and 4 countries.
In 2020, we are adapting and expanding the possibilities for the revitalization of urban commercial areas.
A simple communication interface with the consumer, designed to be the single point of contact between the client and the manager
To be the client's main source of information on what is happening in their centre
Access to main services and direct contacts
Provides exclusive content and offers that the customer does not have access to in any other medium
It allows you to schedule and participate in different events, commercial dynamics and loyalty services offered by the commercial area
Facilitating consumer participation in surveys or consultations
We have incorporated into the platform the suggestions of managers or integrated investments made previously
LUDOTECAS Management System that allows to completely automate the process of reservation, time and VIP information to parents who have the APP
Digital passport for managing access to events, activities or premises
Access to free WIFI systems
Route dynamics
Gambling, couponing and draws in real time
Loyalty and benefit exchange card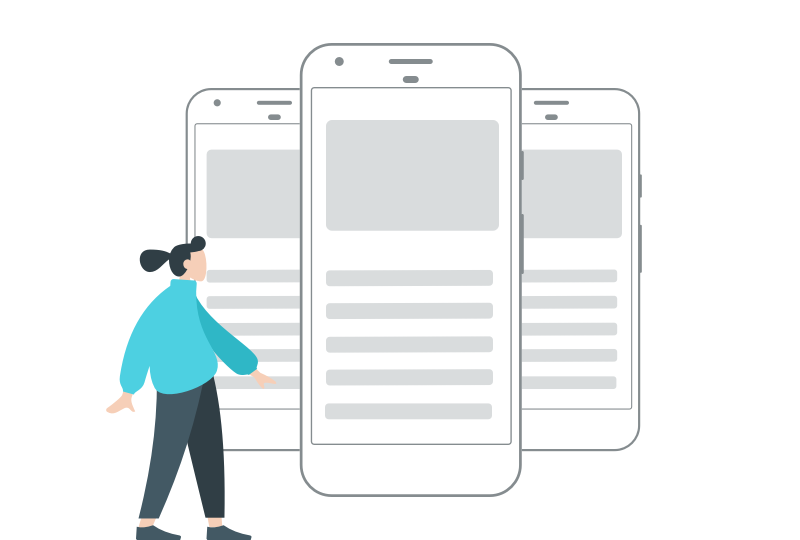 Improving the ways and quality of communication with customers, shops and owners
NPS management and consumer experience consultation
Croud-Mistery shopping: Service and Care Audit
Participation and customer consultation
Management and communication of incidents (cleaning, vandalism)
Monitoring of activity in Channels and RRSS
Digital Signage local network content management
Management of spaces and the commercial mix. Availability and characteristics of empty premises, gaps in activity to be covered in each area or district, opening channels of intermediation between owners and entrepreneurs.
A platform that acts as a content manager by storing the relevant information of the shops and their proposals
Provides digital directories to facilitate the loading and segmentation of content from a single repository
Facilitates connection to digital channels such as the website or RRSS
Creation of draws, design of coupons, forms and queries
E&M-commerce" platform content manager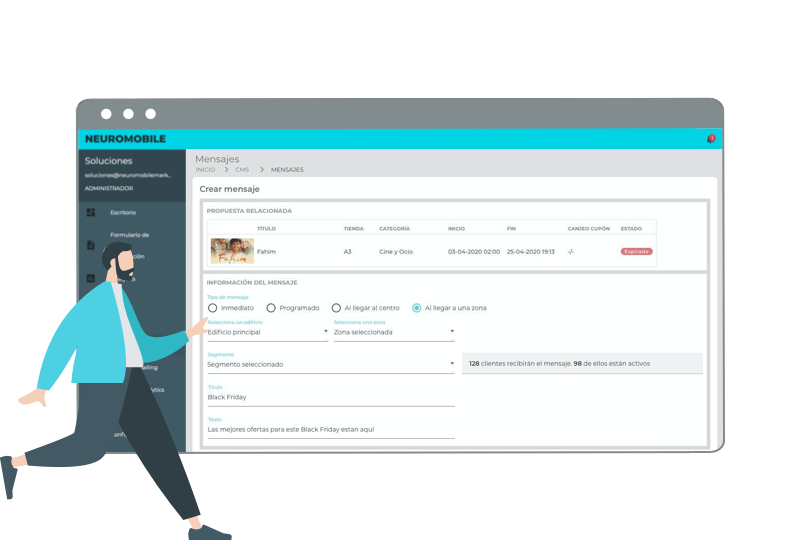 SCALABILITY, MASSIVE & QUICK DEPLOYMENT SMART DATA SMART CITY
Launch in record time a communication and sales channel for shops and customers.
Set up in the midst of the pandemic, continuous communication and service dynamics between the more than 200 businesses and citizens, job bank. Environmental actions and automated dialogue plan by segments.
More than 14% of the population registered on the platform. Valuation of 4.6 in markets.