You need a "digital transformation" and you know it, but you have doubts about what goals you are looking for and how they can be achieved. The customer in the centre, to sell more.
… To where you want to go?
"I want to know my customer"

Everyone talks about knowing the client, omnicanality…
but at what price?
do i need a super technology? 
You need results now
 "Where do I start?
Analyse your real needs:
Do I have Web, do I have POS, ERP?
Do you have a unique customer file?
What do you know about them? Do you communicate continuously? 
Choose your scenario
"And then what?"
Clear objectives:
A loyalty plan
Increase sales
Improve the average ticket
We have the answers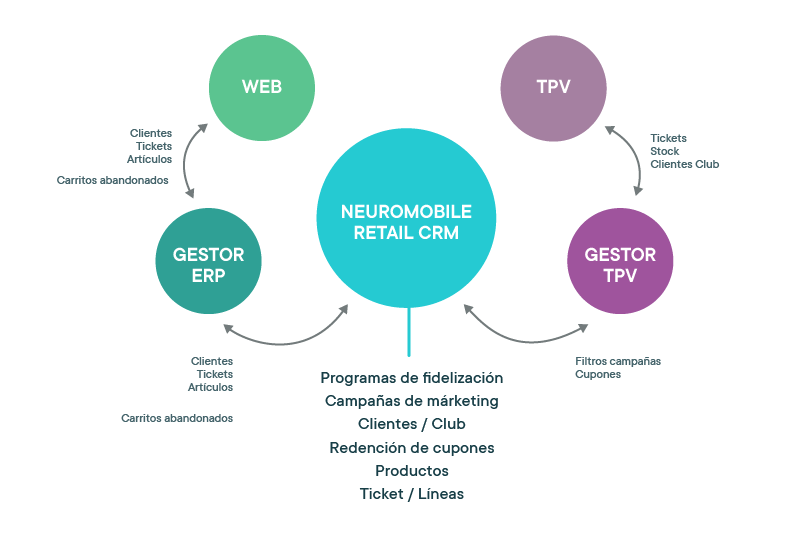 We create a unique customer profile so that the customer feels UNIQUE
We integrate all your acquisition channels into a single database
No matter the size. A unique and integrated management platform designed for the retail sector adapted to your needs
CRM, in the cloud. Integrated database management, analysis tool, business intelligence and marketing automation manager.

Communication gateway (email and SMS).

Forms for tablet/mobile. Point of sale solution. Identifies the customer, manages personal data (registrations, modifications) and assigns tickets to customers (barcode reading).

Connection with ERP and POS
Objective to simplify data management
We analyse the company's channels.

We integrate the channels in our platform.

We joined the On and Off channels. We create a solution

custom-made omnicanal.

We optimise the ability to obtain data at the point of sale

We offer a fast implementation solution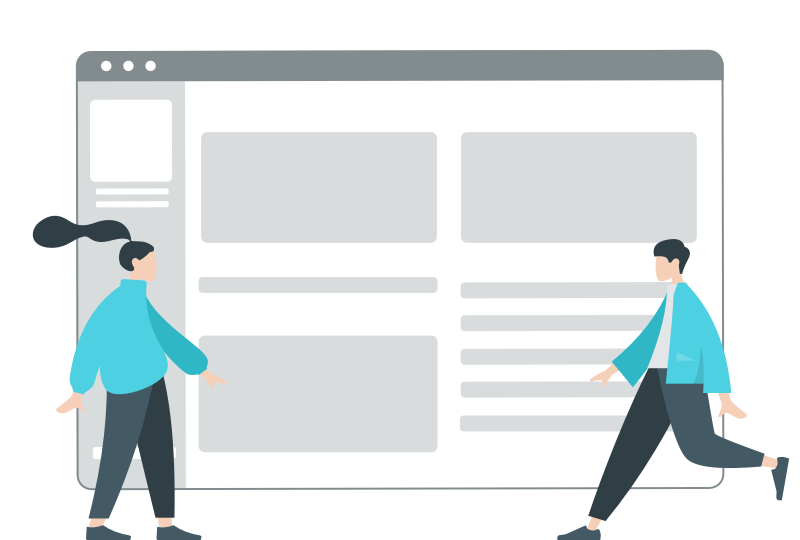 Simple interface for creating, monitoring and evaluating campaigns and promotions
Loyalty-based dynamization
Loyalty card

Stamps for purchase

Discount coupons

Drawings for purchase
Dialogue plan according to activity
Sending mail, SMS or Push

By event: Welcome, Birthdays

By purchasing activity rules

Demographic segmentation
Activation of the lead based on business activity
Powerful communication engine, to send and monitor informative or transactional messages via SMS, email or app, if available

Email Reputation Management

Improved deliverability

Flows linked to purchases
Data-based decision making
Intuitive control panels:
Data quality

Demographic analysis

Analysis by purchase behaviour

Channel Effectiveness

Historical Trends
 CRM API for integration with third-party systems
CASO 5 – RETAIL / CUSTOMER BRAND EXPERIENCE & SHOP IN SHOP "BEAUTY ADVISOR" PERFORMANCE
Contextual marketing activity in shops and personalisation of the customer's welcome.
Follow-up of the "Beauty Advisor Team Activity".
Welcome message to the customer based on their ground floor location. Notification of the client's arrival at the "Beauty Advisor" and opening of the client file. Follow-up of visits in nearby establishments of five retail brands specialized in beauty.
Personalisation of customer relations, increasing the points of interaction of the customer with the brand, knowledge of the customer's habits and behavioural preferences. Evaluation of the results of the "Shop & shop" promoter
Analysis, Loyalty and new channels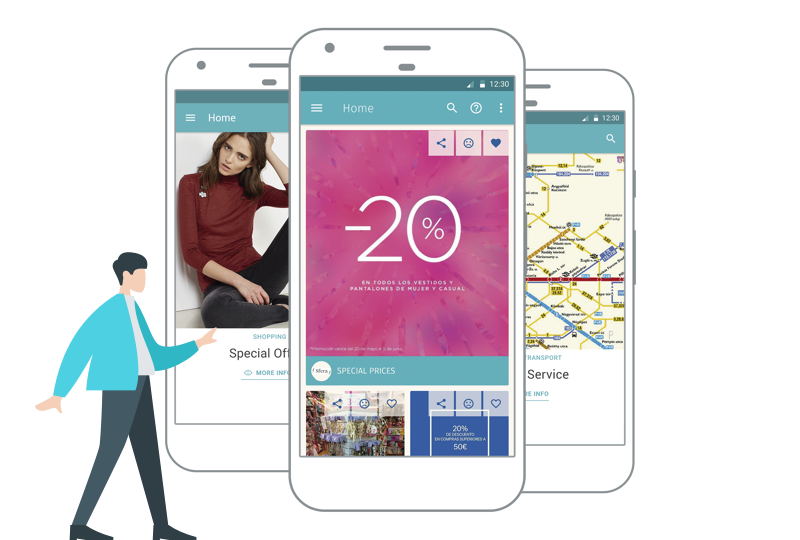 It is NOT just a PPP. A marketing, communication and loyalty solution
Adapted to your company image
Varied content:
Product

Promotions

Events

Surveys
Loyalty card
Content segmented by client type

Stamps for purchase

Discount coupons

Drawings for purchase
Content adapted according to the client's affinity and time of use
Intelligent content recommendation system
App usage capture by:
Categories

Products

Events
In or out of the shop
Capturing in-store behaviour

Attracting competitive behaviour
Increase in interaction above 50% compared to filter-based models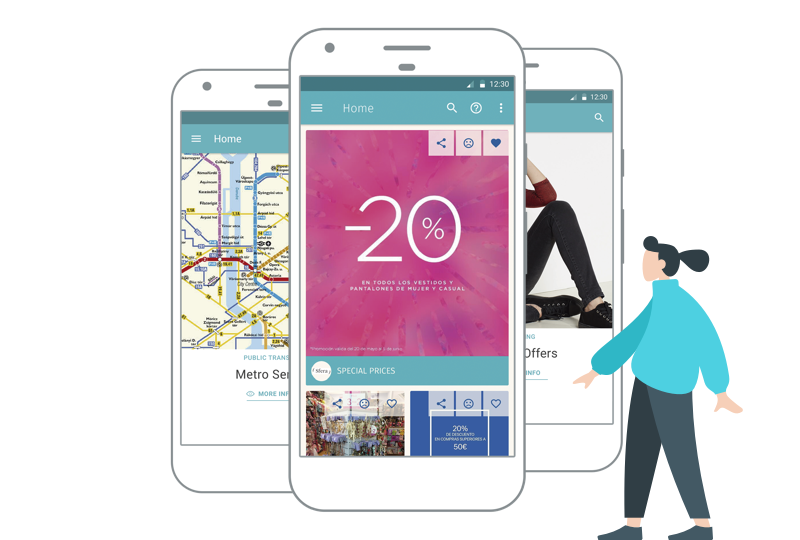 Comprometidos con tus resultados
Committed to your results
We have a centralized marketing and support analysis services team
To support the creation, management, communication, dynamisation of local activities and loyalty services aimed at the "customer".

Collaborate in the design, understanding and visualization of the main indicators of management of the dynamics.

Suggest decision making regarding traffic-affluence, demographic segmentation or consumption preferences.

To provide the necessary information to assess the measurement of investment results, of the effectiveness of promotion and communication campaigns around commercial activities.
Do you want to know more?
Leave us your email and we will send you more information.